I'm going to make a nifty banner, then this thing will be PERFECT. I'm so excited!
I'm going to do makeup for a local homeschool production of The Music Man tonight and tomorrow. I'm really thrilled, because not only are a bunch of my friends in it, but I've been specifically requested by several actors who don't want anyone but me to do their makeup. I feel so loved. :)
I haven't seen Music Man since I was in it as a senior in high school. Goodness, that was four years ago. I'm so old...
Yesterday was my friend Emma's 21st birthday. A couple of us went out for sushi and sake. While I do enjoy many a grown-up beverage, I am not a fan of the sake. Too...I don't know. Too yeasty. It was just kind of blech.
But Emma came back with me to my room and we talked wedding stuff for a while. She's a bridesmaid, and making my wedding cake, and heading up the Team Nashville part of the wedding planning while I'm in Orlando. (I guess that makes me the sole member of Team Orlando. *sigh*). But it's so exciting that I can actually discuss wedding stuff with people, and not have them give me crazy looks for planning things two years in advance.
I'm still trying to locate a place to live for next semester. I'm either going to live in Old Johnson or Elam. But I'm also entertaining the notion of living at home. It all depends on whether or not I get a car.
Buuuuut...
P and I think we found a really good apartment. It's close to his school, it's roughly the same price as married student housing, it's bigger than married student housing, and...
IT WILL LET US HAVE PETS!!!
He'll probably move in next fall for school, and then I'll join him next March. But we'll probably pick out a baby kitten when he moves in. I've never had a pet, and I'm so excited!!
And in other news...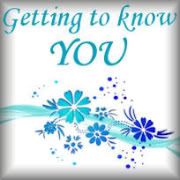 Everyone check this out!